About this Site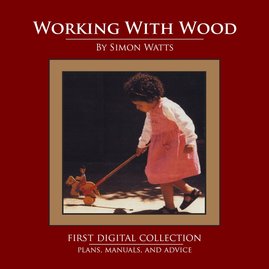 With an 85th birthday around the corner I thought it time to gather up some of the projects of the past fifty years and make them available online. I discussed this with my son Richard and we agreed that a dedicated website was the best way to get the word out. Richard recruited Patrick Studdert-Kennedy to construct the site and later Halsey Payne to edit it; this is the result.

We started with the five classic boats which we already had the designs for -- the sixth being under construction -- then tackled the furniture. I picked forty-two designs, useful, handsome pieces of furniture that can be built by anyone with basic woodworking skills, the usual hand tools and a modest workshop. This exceeded the capacity of a standard disc so we opted for two -- 21 projects on each one, along with some tips and advice for good building habits. We've since converted the discs into digital, downloadable collections to make the plans easier to access and print from different computers.
---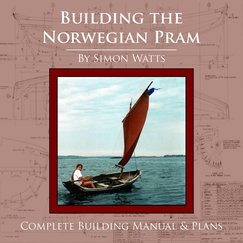 Some designs had already been published in
Fine Woodworking
and other magazines so, when available, we used the original, digital versions. A half dozen came from my book,
Building a Houseful of Furniture
, which required both editing and reformatting. On the second collection you'll find a Charles Rennie Mackintosh chair, vintage 1900, because I admire his work and have been much influenced by it. For a brief account of my own involvement in woodworking see '
Getting Started
'.
The files are in PDF format and are linked to the
Contents
page. Clicking on any title will bring up the first page of that file in a separate window. This will give you a good idea of the size and complexity of any project. You will have no difficulty printing out anything you plan to build directly from the collection. I advise making the plans drawings 50% larger so they are easier to read.
---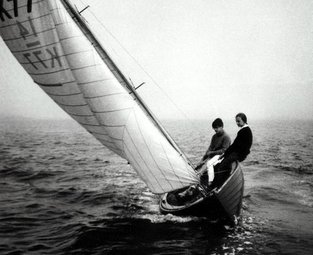 I am much indebted to the editors, past and present, of the following magazines: Fine Woodworking; Woodworker's Journal; Popular Woodworker; Woodwork and American Woodworker. They have all been most gracious in waiving copyright restrictions and providing digital or printed versions. (Review of site from FineWoodworking.com)
I also want to thank John Lavine and Jeff Charles, friends and colleagues of many years. Without their expertise and practical help I would not have gotten very far.
Simon Watts
San Francisco
June, 2014
---